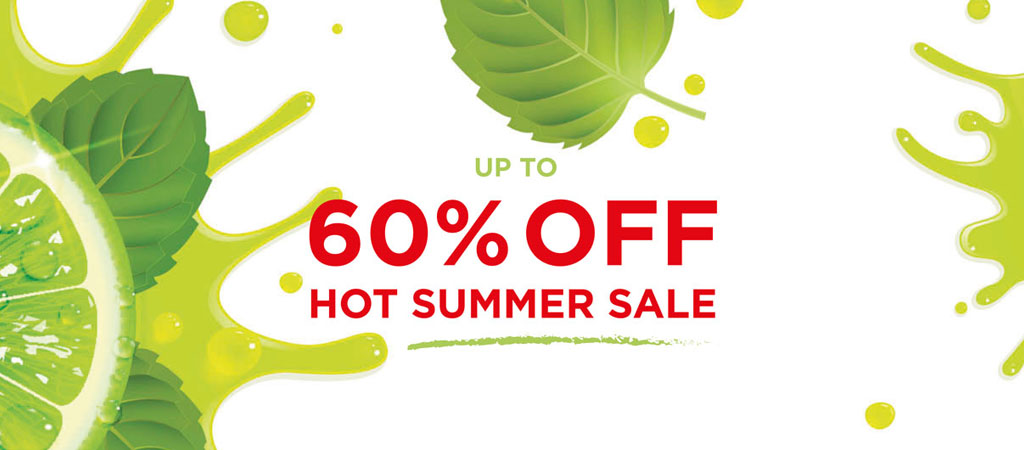 Our Hot Summer Sale offers up to 60% off a wide choice of products.
40% off Duromatic Supreme Pressure Cookers – this range has all the excellent safety features of all Duromatic Pressure Cookers and it's even easier to use with cooking times printed on the blue valve housing. Available with either one long handle or two side handles and a choice of sizes. Now available from £119.96.
40% off Duromatic Inox Pressure Cooker 22cm/6L – a best selling model suitable for up to 6 servings. Now reduced by 40% from £215.95 to £161.96.
25% off all other Duromatic Pressure Cookers – choose from the complete range and get 25% off your preferred model. 
Don't which pressure cooker is right for you? Read our blog - Choosing the Right Pressure Cooker. 
40% off Cookware Sets – choose from saucepan sets, sets with frying pans or sets with casseroles. Choose non-stick or stainless steel. A great selection of cookware sets at great prices.
25% off all cookware – save 25% on all individual saucepans and casseroles. Choose from stainless steel or aluminium with non-stick coating. Browse the choices.
40% off Frying Pan Set – get two Easy Induction non-stick frying pans for just £59.95, reduced from £99.95.  What a great price.
25% off all frying pans, grill pans, woks and crêpe pans - browse a wide range of shapes and sizes, including deep frying pans, shallow crêpe pans, grill pans for low-fat cooking and woks for fast stir-frying. See the range.
40% off all Kuhn Rikon knife sets – there's a choice of packaged sets and sets with knife blocks. Take a closer look.
25% off all Colori+ knives – ultra sharp blades with a non-stick coating to ensure the knife glides through food. The handles have non-slip grips with finger guards. Colourful, practical knives at great prices.
25% off Kuhn Rikon Ratchet gadgets – these popular gadgets offer maximum efficiency for minimum effort, simply rock the ratchet on the grinder, lidlifter, cheese grater or salad spinner. See the range here.
60% off in the Outlet store – save up to 60% on a selection of products in our Outlet store.
See all offers in our Hot Summer Sale right here.