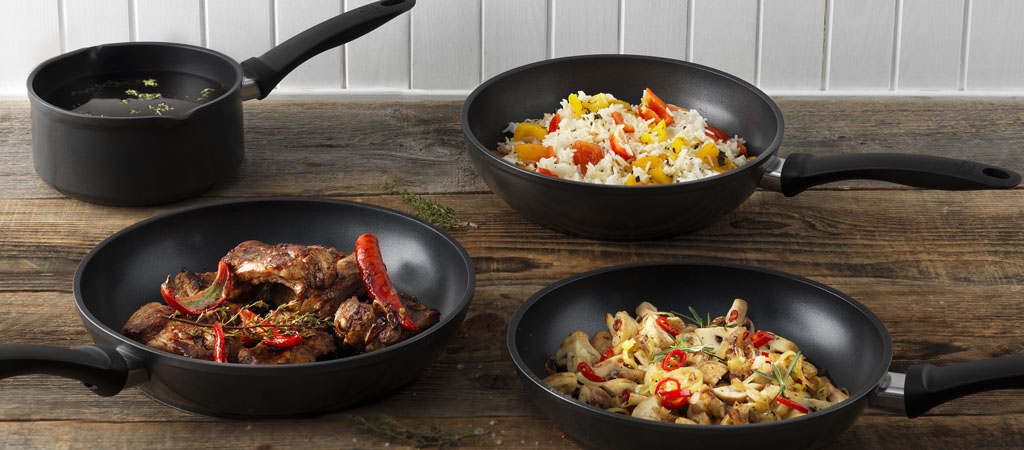 Get 25% off in our January Sale on all cookware and knife sets.
25% off all Duromatic Pressure Cookers - select the size, shape and features to suit you from our range of Swiss designed and Swiss made pressure cookers.
25% off all Frying Pans - choose from the wide range of frying pans, woks and grill pans - there's a choice of material including stainless steel, aluminium and iron - many with non-stick linings.
25% off all Cookware - including casseroles, saucepans, fondues and much more.
25% off all Knife Sets - boxed sets and knife block sets of our ever popular Colori knives with extra sharp, coated blades.
Make the most of these great savings while stocks last.
No other voucher codes can be used in conjunction with these offers.