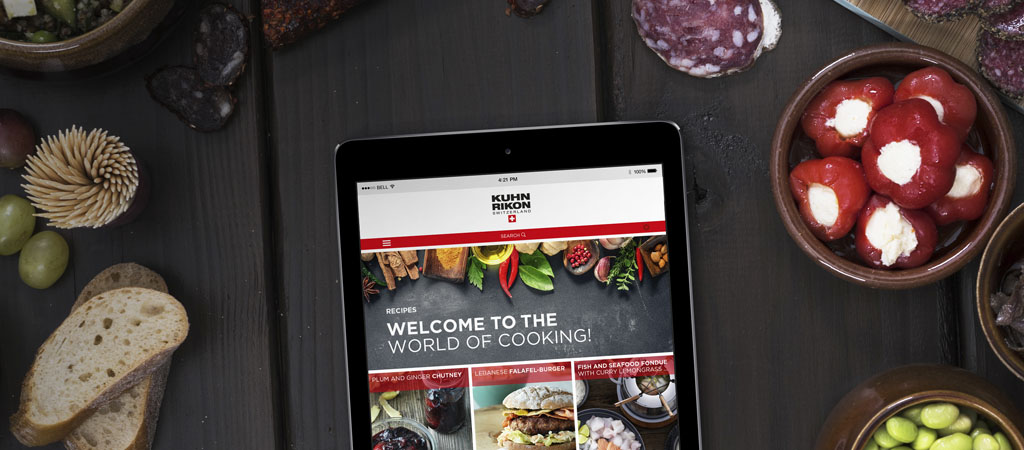 Enter a world of cooking with the free Kuhn Rikon App, it can be your digital assistant in the kitchen. The App will make cooking easier and save you time, just follow the step-by-step instructions for perfect results everytime.
Countless tried and tested recipes are on the app - and more are being added all the time. The recipes are easily adapted for all types of cookware, use your chosen pressure cooker or other pots and pans, it doesn't have to be Kuhn Rikon cookware. Perhaps a risotto lovingly stirred in your favourite pan, or made in 7 minutes in your DUROMATIC® pressure cooker. 
If you have a DUROMATIC® Comfort Blue Tooth pressure cooker then the App also shows whether the pan has been closed properly and, if you use 'guided cooking' on the App then the temperature sensors constantly report the remaining cooking time - for easy, perfect results everytime.
Whatever cookware you are using you can select your recipe from the App and your preferred cooking method. Recipes can be chosen by selecting the level of difficulty, the main ingredient, the type of dish, the season or the kitchen utensil. There are recipes to suit everyone and there are all sorts to choose - snacks, soups and starters, main courses include casseroles, pizzas and roasts and, of course, there are recipes for desserts and cakes. 
The App also includes advice on the different types of cookware and how it should be used - and the App is constantly being updated.
Why not give it a go? The App operates on iOs and Android devices. Get the free Kuhn Rikon App from itunes or for Android devices and your digital assistant will be ready to help.