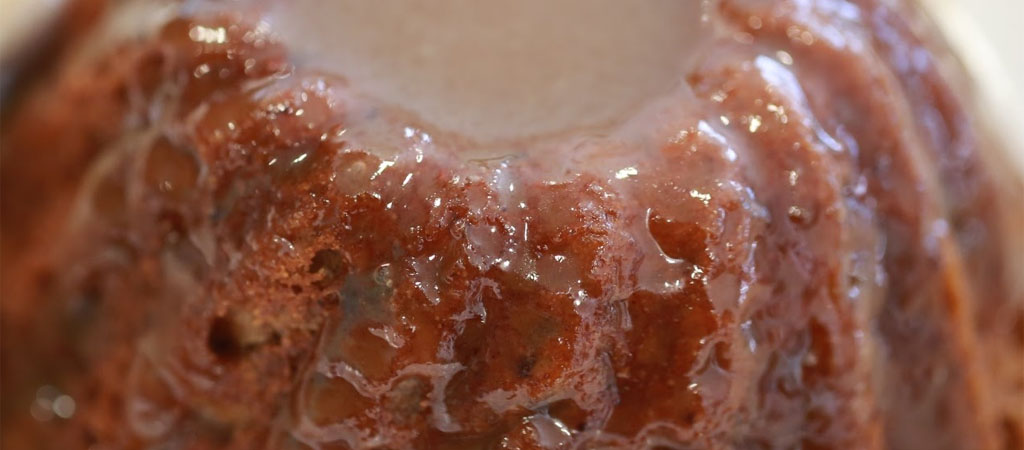 Make a steamed sticky toffee pudding in the pressure cooker in about half the time it would take in a steamer.
Serves: 3 - 4
Total cooking time: 40 mins
PUDDING INGREDIENTS 
50g soft tub margarine 
50g dark muscavado sugar 
50g self raising flour 
1 large egg 
2 teaspoons milk
TOFFEE SAUCE INGREDIENTS
25g butter
50g soft brown sugar
1 tablespoon milk
METHOD
Heat all toffee sauce ingredients gently in a small saucepan, stirring until melted. Add one tablespoon of sauce to the bottom of a greased 1 pint (600ml) pudding basin and reserve the remainder.
Place all pudding ingredients in a large mixing bowl and beat well. Pile on top of sauce in basin and level the top. Cover with a pleated square of greased foil or waxed paper, secured tightly under the rim of the basin.
Place trivet and 1¼ pints (700ml) boiling water in a 3 litre or larger pressure cooker. Prepare a folded strip of foil to lift pudding into the pressure cooker. Pre-boil for 20 minutes (without lid).
Close the lid and bring pressure to the 1st red ring. Adjust the heat to maintain the pressure for 20 minutes. Allow the pressure to reduce naturally. 
Re-heat the remaining sauce. Turn the pudding onto a serving plate and pour the sauce over.
Cook faster, seal in flavours and retain nutrients in our easy to use Duromatic Pressure Cookers.