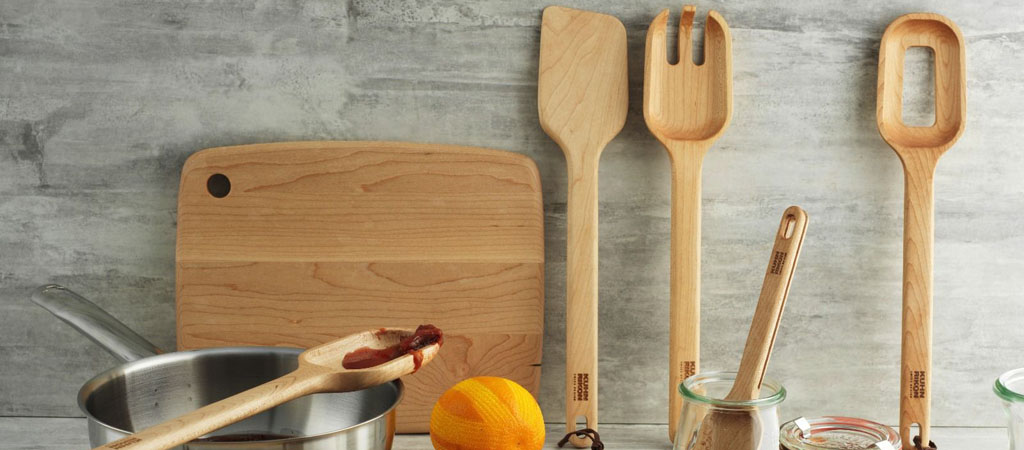 Our Maple Tools are made from hard maple wood, they are polished and oiled for a durable finish that both looks and feels good. The range includes practical and attractive tools for the kitchen and a trivet for the table.
Cooking and serving utensils include a wooden spoon, a slotted spoon, an angle paddle and a serving fork - all perfect for stirring or serving food. The cleverly designed scoop and store spoon has a slot in the handle, so you can, for instance, spoon out your coffee grounds then seal the bag by threading it through the slot of the handle.
There are two sizes of maple cutting boards - ideal for preparing or serving food.
The stylish maple trivet is made up of different sizes of dark and light wood discs threaded together with leather. It can be used coiled or full length depending on the size of hot pan you wish to place on the trivet.
Perhaps the premium, state of the art item in the range is the Table Top Garlc Press. This gorgeous stainless steel and maple wood table top garlic press easily extracts the pulp from several cloves at once. Elegant, stylish and easy to use - this is a garlic press to impress. 
See the complete range of Maple Wood Tools.